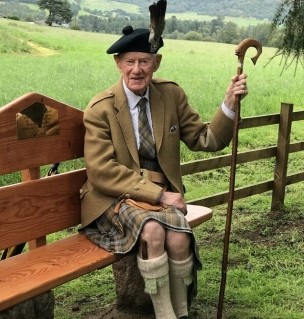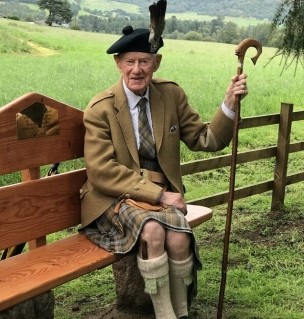 It is with great sadness that we must inform members of the Clan Chattan Association of the death of Captain Alwyne Farquharson of Invercauld, on October 6th 2021, at the age of 102.
Captain Farquharson was both Chief of Clan Farquharson and Chieftain of the Ballater Highland Games. He is believed to have been the longest serving Clan Chief in Scottish History. He was dedicated to his role and touched many hearts. The Clan Chattan Association wishes to convey deepest sympathies and heartfelt condolences to Madam Farquharson and family. He will be dearly missed.
The late Chiefs funeral will be held at Brancaster Church on October 22nd at 2pm.
There will be a full appreciation in the 2022 edition of the Touch Not Magazine.