The Association keeps in regular contact with members through the Journal and 'Touch Not' publications. The main event of the year is the Gathering which takes place each year around the end of July and beginning of August.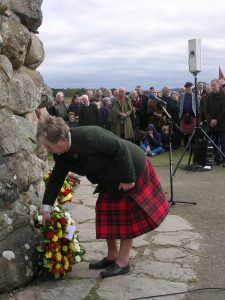 There is an annual dinner and reception with entertainment which takes place in Inverness. This takes place on the Thursday before the weekend of the Highland Field Sports Fair.
The Highland Field Sports Fair takes place every year over the first weekend in August at Moy, the President's home and the location of the Mackintosh family museum. The Association has a tent at the Fair and a busy and varied time is to be had when many clan members from across the world gather.
Other events that the Association regularly attends are, The Annual Culloden Memorial service in April and the Inverness Highland Games in July.